Finally it was time for a fair again!
Our new mobile and compact articulated jib crane Mobichain together with a Easypanel vacuum gripper received a lot of attention.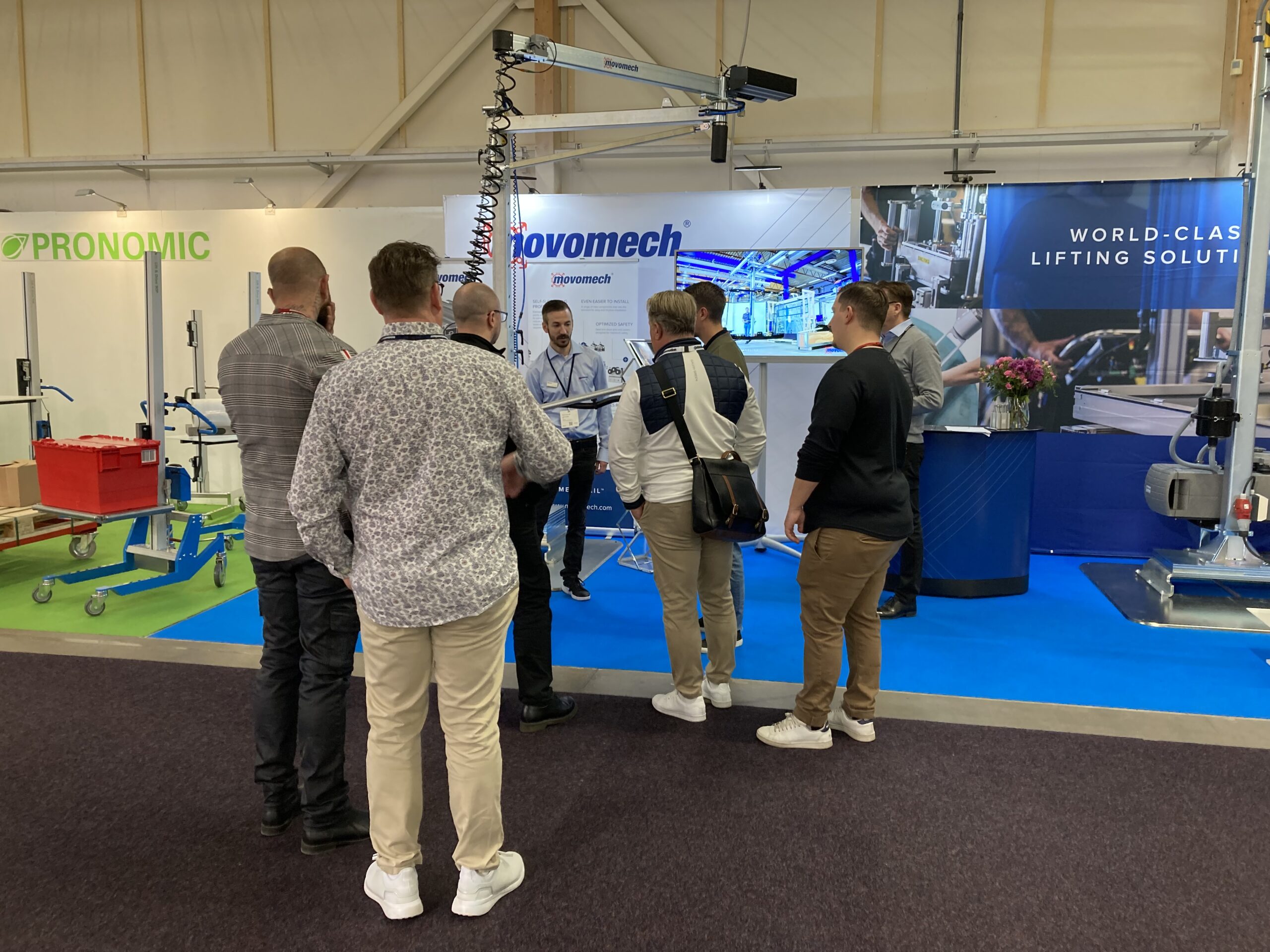 Emil Lindell from Movomech demonstrate how the Easypanel vacuum gripper works. The interest was very great!
Many companies experience problems with frequent and difficult lifting and handling situations which is and needs to be performed manually today. Movomech products and solutions offer and combines effecient working processes with better ergonomics.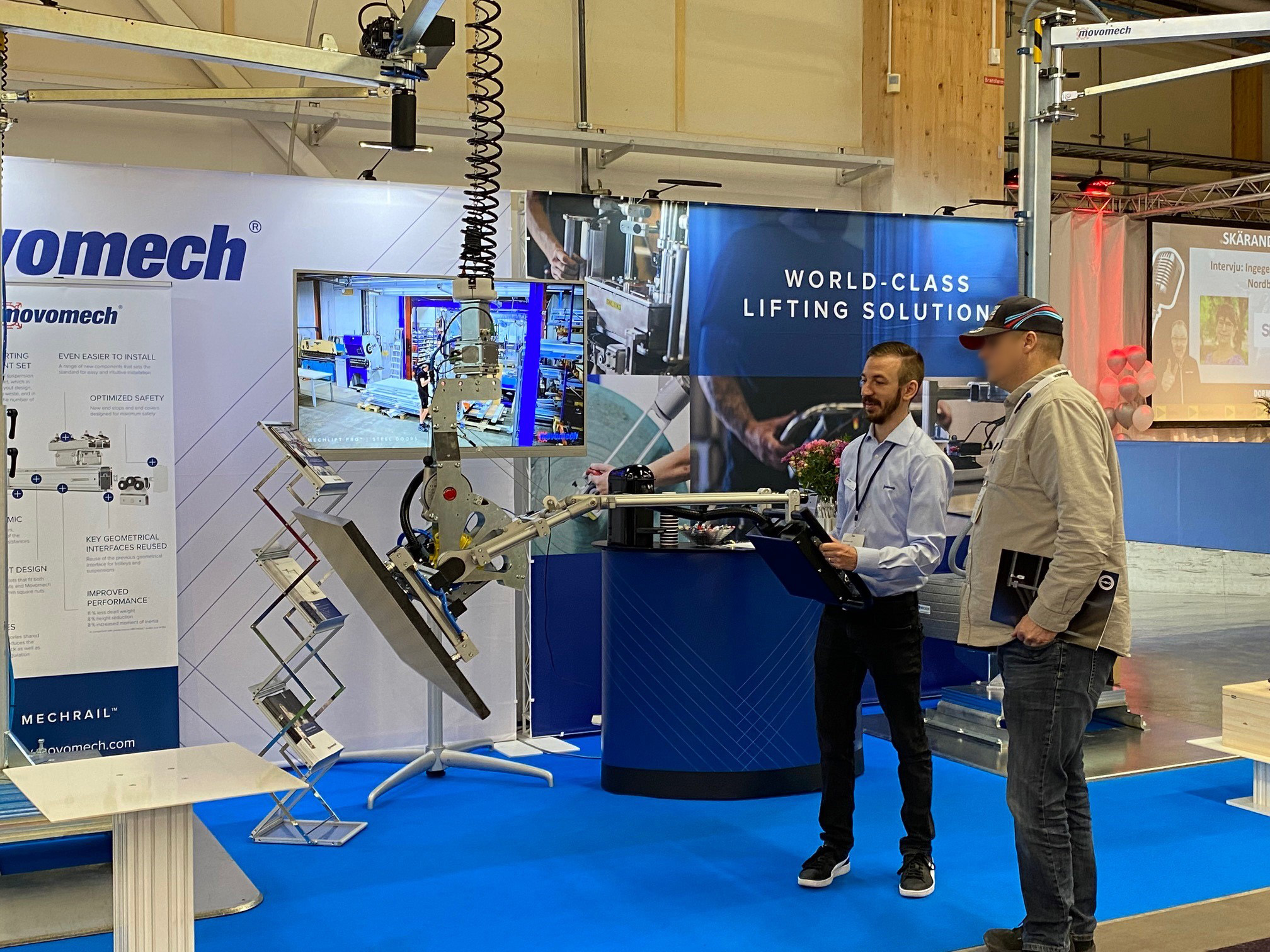 Movomech develop and manufacture lifting aids for many various types of industries all around the world today.
We are very happy now when the gates to exhibitions have reopened so that we can show some examples of how we can assist with support and material handling solutions.
In the photo, Emil demonstrate a solution that is applicable for liftings of panels, board material,
sheet metal, doors and windows, etc.
Movomech as manufacturer and supplier stands for high quality products, smart solutions and withthe customer needs always in focus.
We want to thank everybody that visited our stand on Elmias Manufacturing exhibitions, to drink a cup of coffee and talk about material handling and to show interest for Movomech products and solutions.