This spring, we have launched a new mobile and articulated jib crane with frequency-controlled lifting device – Mobichain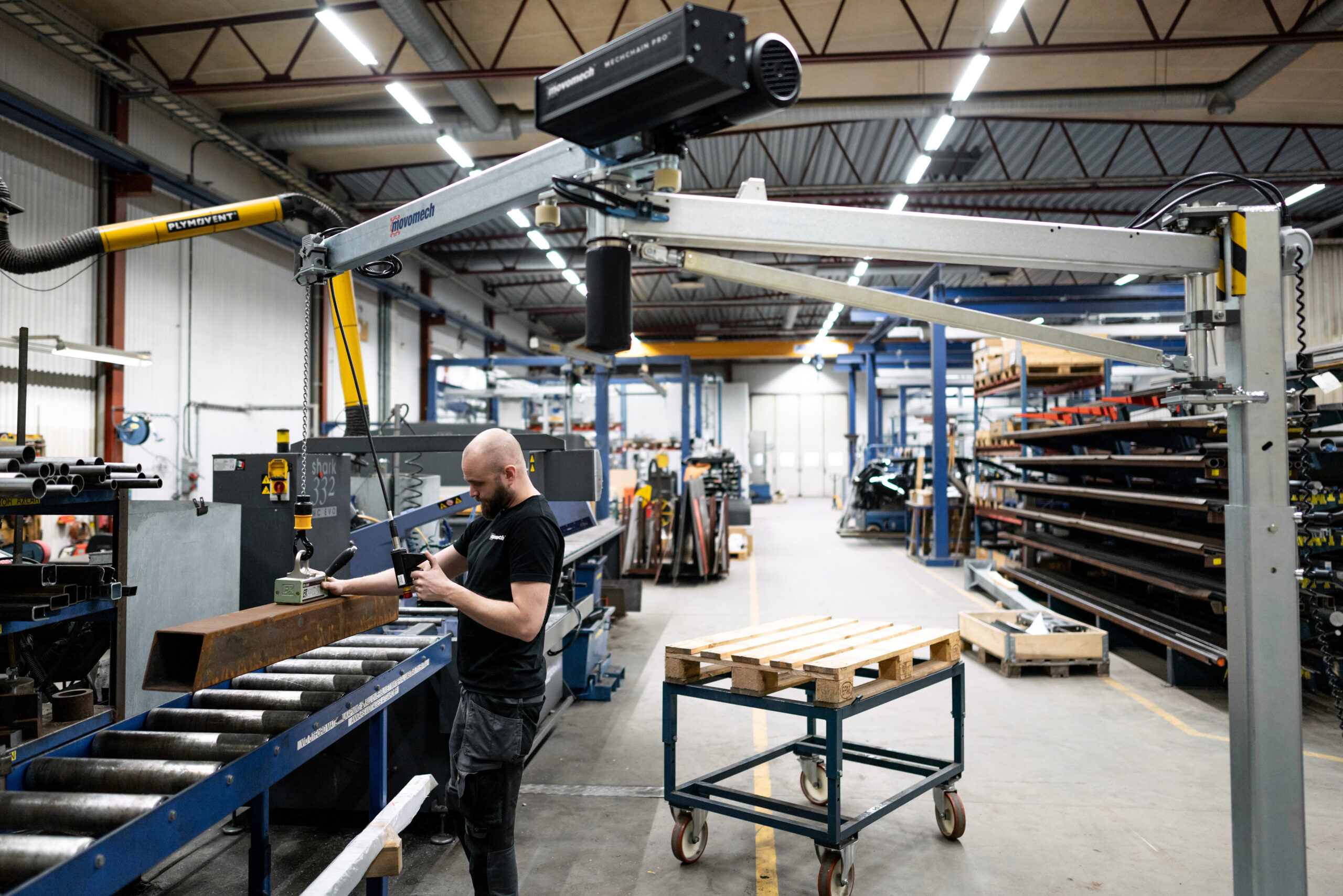 This new crane has carefully been developed over the years. We have listened to our customers, partners and suppliers, what their wishes, demands and needs were. We have used this information to create a smart mobile solution of jib crane.
We looked at the demands that exist in the market today, which convinced us that Mobichain would go out strong on the market. To our delight, we were not wrong, Mobichain has been successful and here are two of these jib cranes ready to be delivered to our customers.