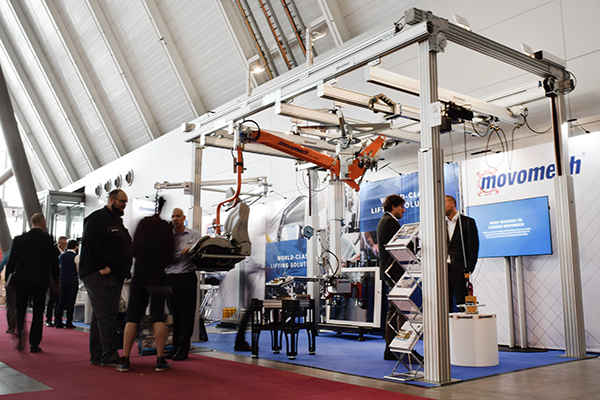 October 8-11, Movomech exhibited at the MOTEK fair in Stuttgart, Germany, showing a selection of lifting solutions and the new aluminum profiles AHB140 and AHB190.
There have been exciting days with a large number of committed visitors and many interesting project discussions, and we would like to send a big thank you to all visitors!
The international trade fair MOTEK, which takes place in Stuttgart from 08.10.2018 – 11.10.2018, is the world's leading event in the fields of production and assembly automation, feed technology and material flow, streamlining through handling technology, and industrial handling. As such, MOTEK is the only trade fair to clearly focus on all aspects of mechanical engineering and automation and on the presentation of entire process chains.
The consistent target-group orientation is one of MOTEK's secrets of success. Focal target groups include automotive, machinery and equipment manufacturing, the electrical and electronics industries, medical engineering and solar production, as well as metal and plastic processing companies in general and their suppliers.
Read more at www.motek-messe.de.